Soil Improvement Work
SHINGDA provides turn-key soil improvement solutions required for extensive ground works such as open excavation and deep shaft constructions.
We are registered with BCA for Licensed Builder under SB (GS) – Specialist Builder (Ground Support and Stabilisation Works) among other categories.
Key Products & Services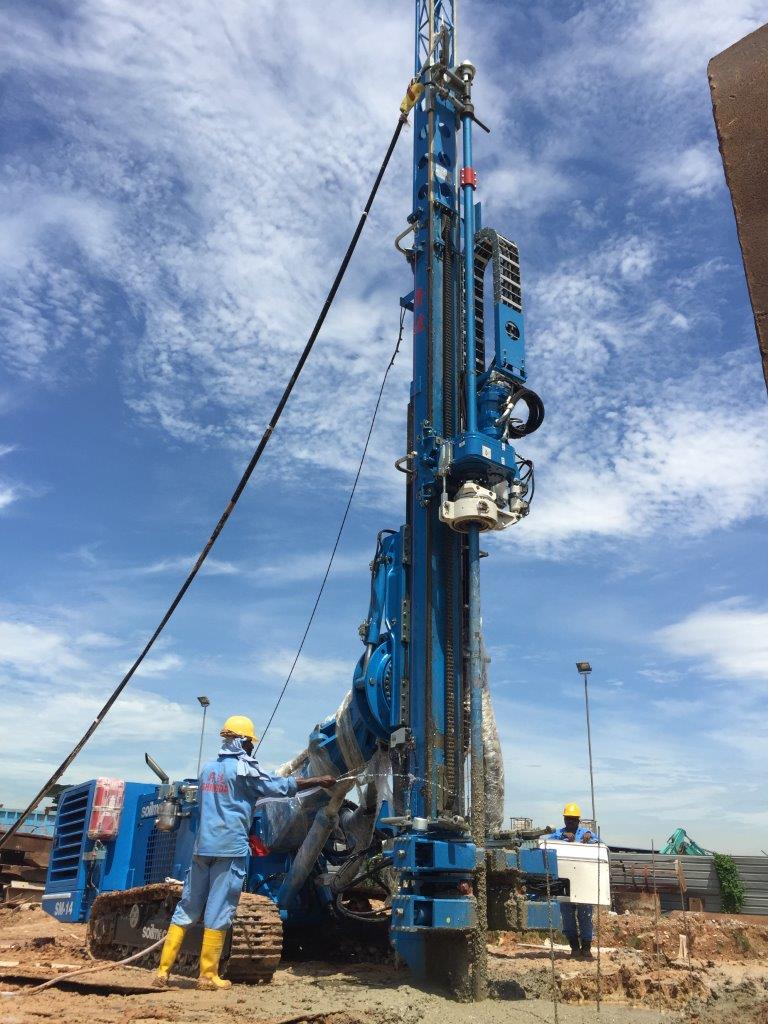 Jet Grout Pile (JGP)
Jet Grouting is a type of ground treatment (soil strengthening) technique widely used in civil engineering works. The process uses high energy jet of fluid to break up and loosen the soil follow by mixing (& partial replacement) with a cementing agent. The simultaneous lifting and rotation of the drill string during grouting results in the forming of a pile-like column of cement-soil mix, hence the term Jet Grout Pile (JGP).
Application of Jet Grouting
Perimeter grouting prior to shaft excavation
Base grouting to strengthen shaft construction
Soft-eye grouting to facilitate TBM exit / entrance during pipe jacking
Sealing of gaps within ERSS system (eg: utility gaps, non-interlocking sheetpiles, etc)
Set-up for Jet Grouting
Capable of drilling up to 30m deep
Grout pile coverage of up to 1.2m diameter
Suitable for site with space constraint
---
Cement Grout Pile
Cement Grouting is the injections under pressure of cement or grout to fill fractures or voids in concrete structure, rock unit or soil.
---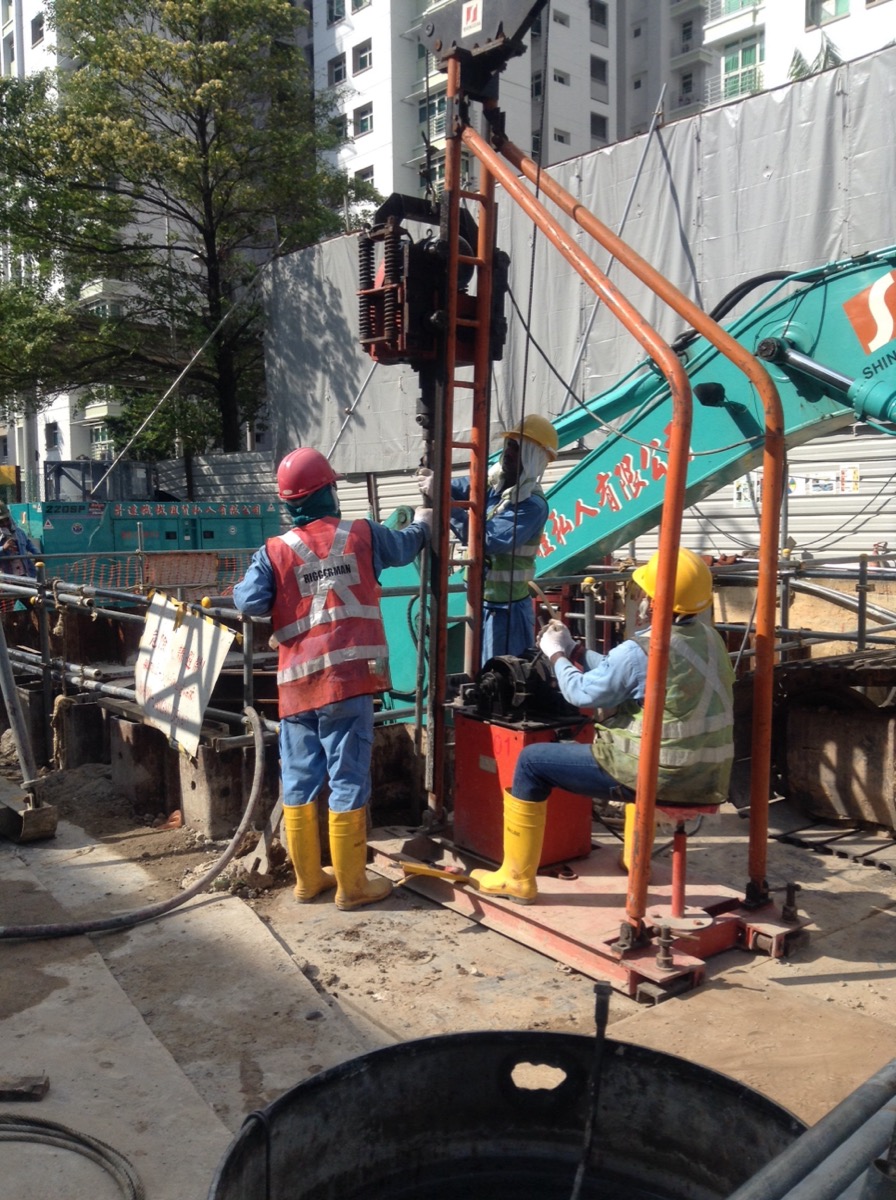 Pressure Grouting (Chemical Grouting)
Chemical Grouting helps to stabilise soils for tunnelling, control water seepage and also to provide excavation support. It is the process of transforming granular soils into sandstone-like masses by filling the voids with low viscosity, non-particulate grout. It involves a sleeve port pie that is grouted into a pre-drilled hole followed by injection of the chemical grout under pressure through the ports.
| Workheads | | Description | | Grade | | Tendering Limit * |
| --- | --- | --- | --- | --- | --- | --- |
| CR07 | | Cable/ Pipe Laying & Road Reinstatement | | L6 | | Unlimited |
| CW02 | | Civil Engineering | | C1 | | $4 million |
| CW01 | | General Building | | C3 | | $650,000 |
* Workhead Registration with Building Construction Authority (BCA) and Tendering Limits as at 31st May 2018
| Licensing Code | | Description |
| --- | --- | --- |
| GB1 | | General Builder Class 1 |
| SB(GS) | | Specialist Builder (Ground Support and Stabilisation Works) |
| SB(PW) | | Specialist Builder (Piling Works) |
| SB(SS) | | Specialist Builder (Structural Steel Works) |
* Licensing Code Registration with Building Construction Authority (BCA) and Tendering Limits as at 31st May 2018